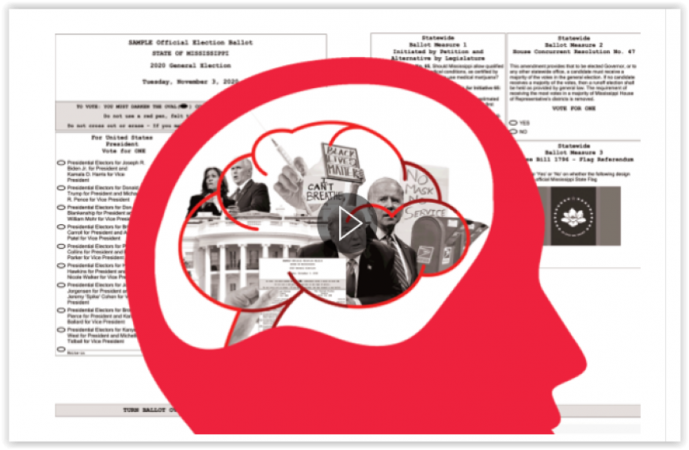 As the 2020 election has grown nearer, students have become overstressed about the modern political climate and the possible implications of the election results to the point where it is negatively affecting their mental health. 
According to a study conducted by Kevin Smith and John Hibbing of the University of Nebraska and Matthew Hibbing of the University of California-Merced, politics are a source of stress for 38% of Americans, with 18.3% of Americans saying they have lost sleep over politics. 
"The major takeaway from this is that if our numbers are really anywhere in the ballpark, there are tens of millions of Americans who see politics as exacting a toll on their social, psychological, emotional and even physical health," Smith, the lead author of the study, said.
Paul Gionfriddo, the president and CEO of Mental Health America — a nonprofit that is dedicated to addressing the needs of those with mental illnesses — said the organization has seen an increase in its mental health screening participation. Since the nonprofit's launch in 2014, about one million people have taken screenings each year, but this year, over 1.5 million people have already taken the screening, with roughly 10,000 people taking it per day.  
"We're getting about a third of (screening testers) who attribute their own mental health condition to current events, and that's significant because these are people who are screening at moderate to severe for anxiety and depression," Gionfriddo said.
Gionfriddo said that given the statistics on the screenings, people between the ages of 11 and 24 are feeling the impacts of politics and current events affecting their mental health the most. He said that in this case with the election nearing, something students can do to help their mental health is control what they can. 
"There's one time we have control, and that's when we decide to go into the voting booth and choose who we want next," Gionfriddo said. "Vote and just exercise the power that you have during the political process because that in and of itself can just help students to feel a little better." 
Read the entire article here.