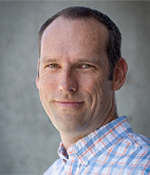 Professional Title:
Vice Provost for Academic Personnel & Professor
Education:
Ph.D., Political Science, 2001, University of California, Davis

B.A., Political Science, 1993, Saint Mary's College of Maryland
Research Interests:
American politics
Judicial politics
Voting and elections
Methodology
Hansford studies American politics, with a focus on judicial politics. His research addresses interest group involvement in the courts, interactions between the U.S. Supreme Court and Congress, the selection of judges, the interpretation of precedent at the Supreme Court and the evolution of judicial institutions. He also has an interest in campaigns, elections and voter turnout.
Hansford's publications include "The Politics of Precedent at the U.S. Supreme Court" (Princeton University Press) and numerous articles in journals such as American Political Science Review, American Journal of Political Science, Journal of Politics, Political Research Quarterly, and Law & Society Review.