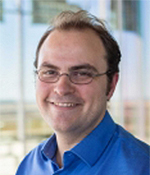 Education:
Ph.D., Political Science, 2017, Massachusetts Institute of Technology
M.Phil, Comparative Government, 2011, Oxford University
B.A. (Hons), Linguistics, 2008, University of KwaZulu-Natal
B.A, Linguistics & Economics, 2007, University of KwaZulu-Natal
Research Interests:
Electoral behavior and 

turnout 

Developing democracies

Southern Africa

Causal inference
De Kadt studies political behaviour in young democracies. His current focus is on how ease of access to voting stations influences the decision to vote, and subsequently the macro-electorate. Other work addresses questions of vote choice and electoral politics. His secondary interest is in teaching, developing, and applying new methodologies for causal and statistical inference, specifically with applications to newly established democracies.